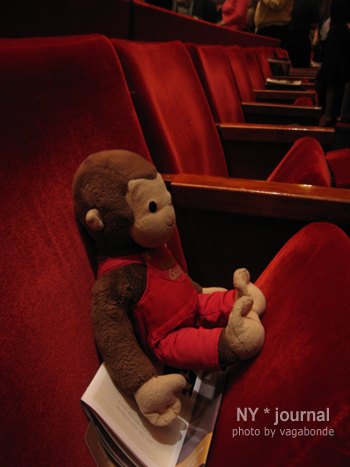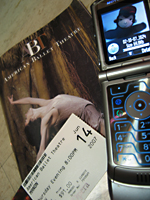 Tonight I went to see "MANON" of ABT!
Then, what is the meaning of this kind of picture???
My darling (his nickname is George!), who was
supposed to go there with me is on a business
trip in Japan. By the way, when he calls me,
George appears on my cell-phone. →
Actually, my sweet and admirable girlfriend,
R-ko, accepted pleasantly my unexpected
invitation to the ballet, and we ladies had a
lot of fun seeing it........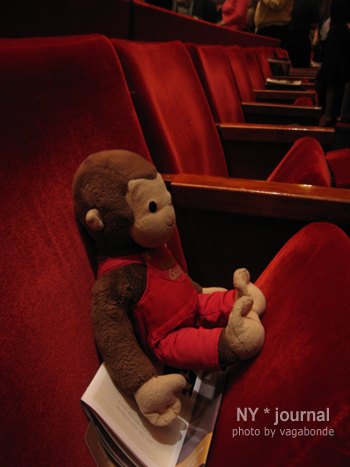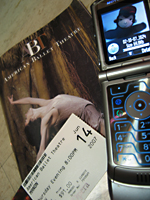 今夜はABTのマノンを観てきました!
で、何故こんな写真???
実は今日一緒に行くはずだった彼(愛称:ジョージ?)は日本出張中。
ちなみに私の携帯は彼から電話があるとジョージが現れる設定に→
もちろん素敵な可愛いR子さんが急な誘いに快く応じてくれたので
乙女ふたりで楽しくバレエ鑑賞してきたのですが........