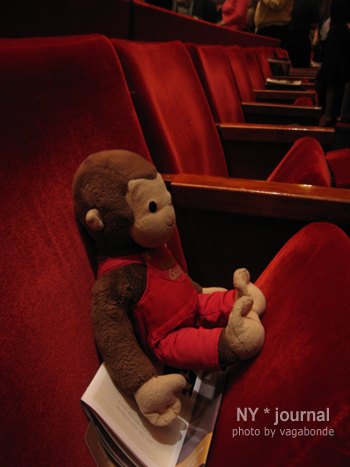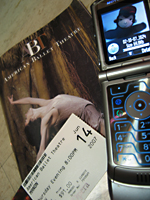 Tonight I went to see "MANON" of ABT!
Then, what is the meaning of this kind of picture???
My darling (his nickname is George!), who was
supposed to go there with me is on a business
trip in Japan. By the way, when he calls me,
George appears on my cell-phone. →
Actually, my sweet and admirable girlfriend,
R-ko, accepted pleasantly my unexpected
invitation to the ballet, and we ladies had a
lot of fun seeing it........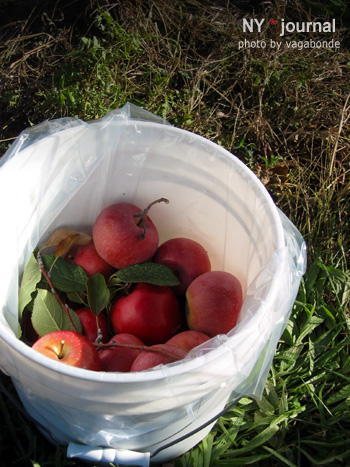 On Sunday it was really a sunny and warm autumn day !!
in strong contrast to the previous day, when it was very cold.
My husband finally took a day off from work,
then we rented a car and went picking apples and looking for some antiques
in New Paltz, which lies in the Hudson River Valley upstate New York.